40K: Hellhound Deaths Through The Years
After a recent game against my buddy John and his Nids
I took a moment to reflect on the fact that the Hellhound (or cousins) explode real good almost every game.
So to the point, here is
my Hellhound exploding 4 years
ago to some Genestealers: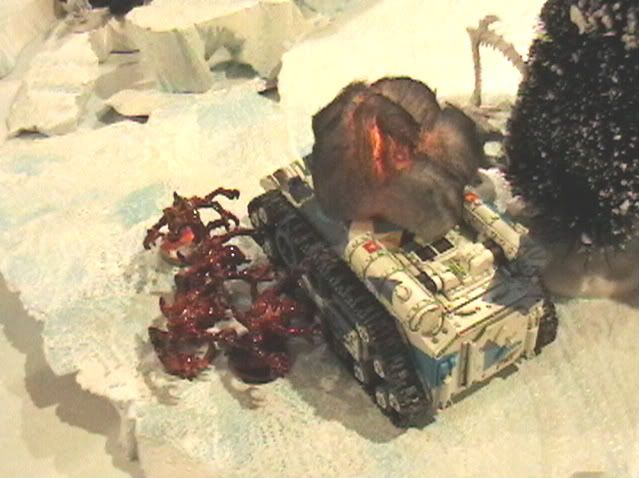 And here is my
Hellhound blowing up again, last Tuesday night, to some Genestealers.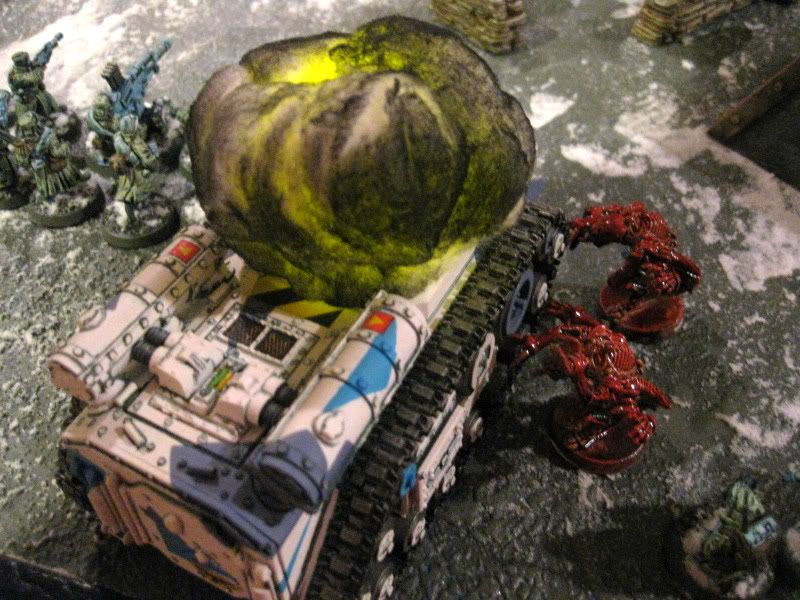 They blow up grow up so fast.