Inspirations From Nature, Wicklow
My walks through the Irish countryside, up hills, and over cliffs have inspired much of my jewellery.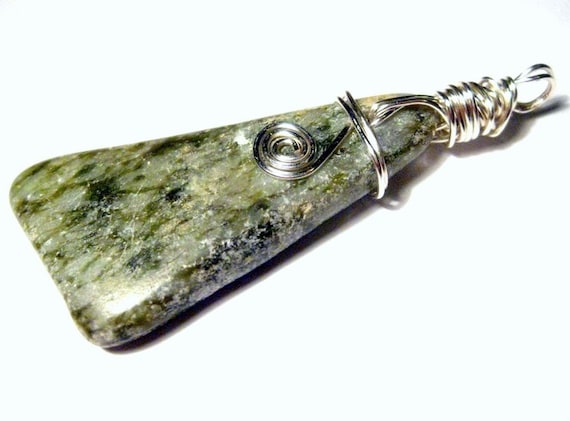 Modern Connemara marble pendant, 'Landscape'The beauty of Wicklow was the inspiration behind recently listed 'Landscape' pendant. I wrapped this gorgeous slab of Connemara marble in silver wire keeping in mind the waterfalls and hills of the county known as the Garden of Ireland.
Lough Dan, Co Wicklow. Own photoThough it's been several months since my last hike South of Dublin, I've been following the Irish-Canadian produced TV show, Vikings, which was shot partly in Norway but mostly deep in the wilderness of Wicklow. The scenery is breathtaking. The show's not too shabby either if you like history and adventure (or just ruggedly handsome men!)
Powerscourt Waterfall, Wicklow. Own photo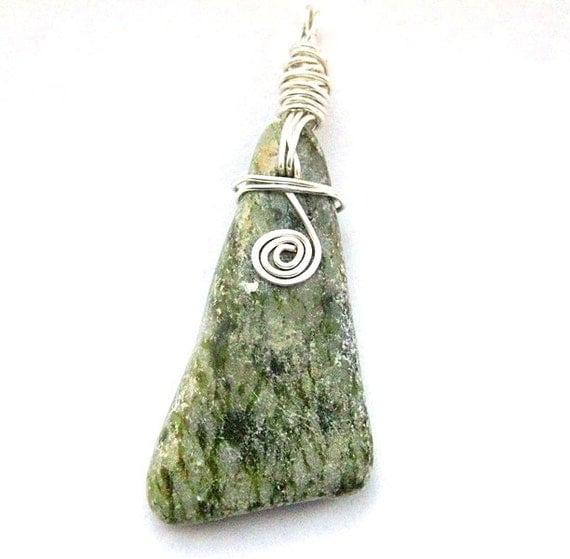 The Sugar Loaf in the distance, own photo
Similar pendants: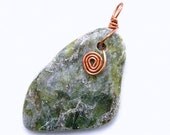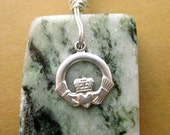 Connemara marble with copper and Connemara marble with Claddagh charm. And Coming soon:
rustic Connemara marble pendant or ornament